Firstly, at a DateinaDash speed dating event guests have between fifteen and twenty five face-to-face four minute dates with like-minded single people. (Sounds fun already, doesn't it?)
Aimed at mostly professionals, speed dating in London is the ideal way to meet new partners, in stylish, chic and exclusive venues throughout the capital. Because of this, we strive to create a fun-filled and exciting atmosphere with a focus on your safety and privacy at all times.
If you are looking to meet someone new; a friend, a companion, someone to share your laughter and sorrow with, our range of fantastic speed dating events throughout London really are an enjoyable way of meeting new exciting singles for the first time.
They are a great way to relax and let your hair down and our friendly and knowledgeable hosts will take pride and care in creating an electric atmosphere and breaking the ice for you, each and every time.
Guaranteed; that's what we are here for - to help the singles of the city find whatever they are looking for. OK, so what happens at our speed dating events?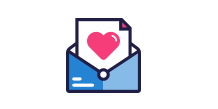 Once you have booked your ticket, you will receive an email confirmation with details of the event. Should there be any last minute changes to arrangements we will email you on the day, so please check your emails before setting out.
We kindly ask that you arrive 10-15 minutes before the scheduled start time as we aim to make a punctual start at all our events. Why not get your evening off to a great start by completing the check in formalities in good time (The early bird catches the worm as the old saying goes, so if you turn up in good time, you may well be able to check out the mingling singles before the speed dating begins!!) Good plan, eh?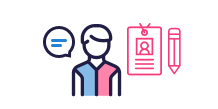 Ok, next your host will welcome you as a group and explain how everything works. You will be provided with a scorecard, name badge and pen. Then the lights go down, the music goes up and the exciting part of the evening begins! Our super friendly hosts are always on hand to welcome you and introduce you to all the other singles in attendance and break the ice, so don't panic!
---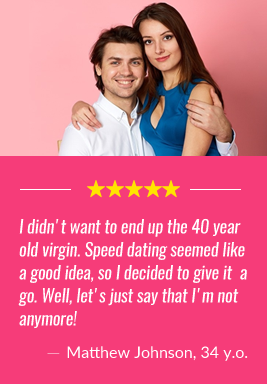 We know that is easier said than done but Speed Dating in London is meant to be fun and we want to keep it that way, so if you are worried or apprehensive about coming along to one of our dating events by yourself, please don't be!
In all seriousness, most people come along alone, (and we encourage it to be honest!) as it is the best way to make new friends, both male and female and hopefully meet your ideal match.
Plus, from experience we know that if you tag along with a trusted friend then it's very likely you won't socialise with as many singles. But rest assured, once our Speed Dating event begins, you will be so busy you won't even have time to notice you are alone!
And if you are like any of our happily matched couples, turning up for our speed dating events by yourself could well be the best decision you have made in a long time!
Just like Matthew Johnson, 34 who found his perfect match at one of our speed dating events, you'll soon realise that everyone at the events share the same goal as you; they desire to be in a fulfilling relationship. That's all everyone wants at the end of the day, isn't it?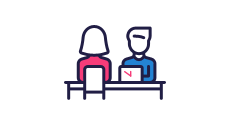 One of our lovely hosts will seat you at a well spaced out table for two where you will date the person across from you for four minutes. After the four minutes is up, a whistle will sound, marking the end of the date. We admit it, four minutes doesn't sound like a lot of time to chat to someone but trust us it is spot on. Four minutes is long enough for you to get a general vibe about each other while still leaving you intrigued, and (hopefully!) your mini-dates will leave you wanting to spend more time with them! Well that's the plan, isn't it?!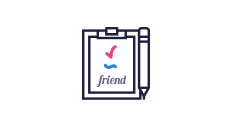 Next, you will then have one minute to discreetly indicate on your scorecard whether your speed dates tickle your fancy or not and whether you would like to see that person again by marking either 'yes', 'no', or 'friend'.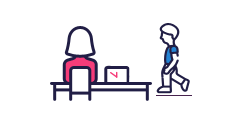 The women remain seated and then men then pay their respects and move around clockwise to the next date, until everyone has completed their dates. There will be a short break during the event where you can get a drink at the bar, freshen up or just take a breather. We appreciate that everyone needs a quick break to compose themselves and their thoughts and this is why we make sure everyone is happy before we continue with the speed dating again.
---
Plus our 100% 'No Match' guarantee means that you can come along to one of our other dating events for FREE if there isn't anyone that takes your fancy. Yes, you heard us correctly. You pay nothing the next time you attend one of our events and due to the fact we have a wide range of tailored dating events with many different people joining in on the fun, maybe next time you will meet your perfect date.
Not convinced such events can form perfect matches? Well, we have plenty of loved up and happy couples who would disagree with you!
Take Becky, 25, right for example. She met Tom at one of our Speed Dating events here in London and hit it off so well the couple are now planning their wedding together. Dateinadash wishes them all the best for the future and happiness in everything they do and we are sure you will join us!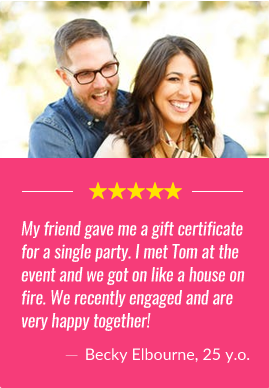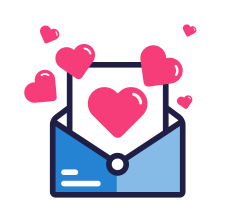 Once the speed dating event is over, we encourage guests to stay around to enjoy the music and the company! This can be a great part of the evening and we really recommend you stick around.
Before you leave, we'll collect your scorecards and input the matches on our website. Your matches will be e-mailed to you within 24 hours of the event finishing.
Don't be disheartened if you don't get any matches. We have different people at all our events, so next time you could meet your perfect date!
OK, but remember the above information really is a brief outline of how our speed dating events work. The concept itself is simple so why over complicate things? We are sure you will agree with us.
London Speed Dating is a huge amount of fun and can really kick-start your love life; it is the latest and most popular way of meeting new people in the city and having a great night at the same time.
Why not come along to one of our dating events and meet someone new today! You would be mad not to...even if only once, because Speed Dating in London is fun and enjoyable and no strings attached unless you are ready.
And trust us when we say, don't knock it until you have tried it......seriously!!